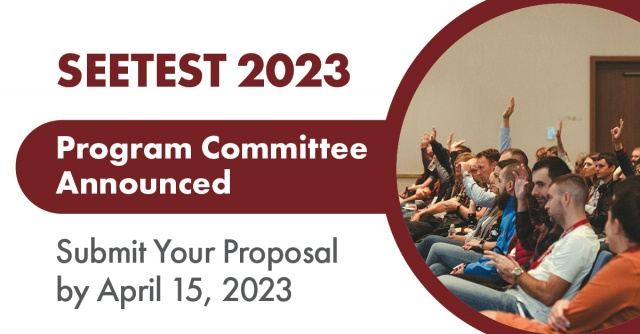 We present this year's Program Committee for SEETEST 2023! Meet the people that will be choosing the best papers and essentially who will be part of the session speaker team at the conference. They have one of the hardest tasks around!

The Program Committee would love to hear new and interesting ideas from you, work experiences you've had that might be useful for the audience, systems and frameworks you might use, and much more.

Call for Papers is still open up ...