Vojin Popović
Svea Ekonomi AB, Serbia
Vojin Popovic is QA Manager at Svea Ekonomi. He started his career on a path to become a developer and he got into QA kind of by accident when a friend of mine convinced me to do a QA internship during a summer break in college. After the 3 week internship he fell in love with QA and the feeling has not change in 15 years.
His second career choice was psychology, psychotherapy to be more precise. He started studding it 7 years ago and have found that the synergy of the two fields is really exciting. Feel free to talk to him regarding QA or Psychology and not to forget his private interests in board gaming, D&D and travel.
Embracing accessibility into your development and test practices
The European Union has passed the European Accessibility Act which requires many everyday products and services to be accessible for persons with disabilities, and many development teams are going to change their practices to be able to compile.
This lecture will cover all steps needed to upgrade your process from raising awareness and educating all stakeholders to experience validation with real users. We will also dive into tools and coding example in static code analysis, requirement analysis, automated integration and exploratory testing. We will also cover multiple development environments and differences in approaching mobile and web accessibility practices.
Key takeaways:
Understanding accessibility requirements
Extending the development & test process with accessibility tools
Roadmap to introducing accessibility compliance
Sanne Visser
Capgemini, Netherlands
Sanne Visser is a test manager, quality lead, or whatever you want to call the job, at Capgemini in the Netherlands. She has over a decade of experience in software testing. Throughout her career she has worked on a wide variety of projects from insurance systems to railway software solutions. Her main technical focus is E2E testing in complex software systems. She was chairperson of the blockchain testing community from 2018 to 2021. Sanne is a part-time stoic and loves talking to her team about learning resilience using stoicism. Her motto is "Every effort is beautiful, you are what you do everyday".
Seven ways to collaboratively assess product risks. No 3 will surprise you!
This presentation will show you seven ways to discover product risk. Seven methods that I use when I need to collaboratively find a way to do an assessment. On top of this overview I will add, my recommendations when to use each option as well as which work well in virtual meetings and which do really need a face-to-face option for optimal results.
The seven methods are:
1. Riskstorming (Testsphere cards)
2. Would Heu-risk it?
3. Stack Ranking
4. PRA - Product Risk Assessment
5. Nightmare headline game
6. Risk Poker
7. Threat Modelling
Key Takeaways:
1. Discover some new ways to do a product risk assessment.
2. Get a quick overview when to use each type of risk assessment.
3. Understand which methods work well in a virtual team (and which don't).
Nikolay Nikolov
Schwarz IT, Bulgaria
Nikolay is a QA expert with a strong dedication to enhancing the quality of software products and driving optimal performance. He has made high impact to the field of quality assurance within Schwarz IT through his diverse skill set and commitment to excellence.
Nikolay has a proven track record of designing stable and scalable test automation frameworks for a variety of projects, including ETL, Mobile, and Web applications. His solutions have consistently elevated the efficiency and reliability of QA practices. He sets high standards, ensuring that the team's work not only meets but exceeds the requirements of product owners.
Nikolay is passionate about nurturing the next generation of QA professionals. He has dedicated himself to mentoring bright talents in both functional and automation roles, collaborating closely with organizations like Telerik Academy.
Beyond his immediate team, Nikolay is serving as a consultant to establish improved QA processes and practices.
Thanks to his psychological background, he helps the team to improve its group cohesion, which results in better performance.
Schwarz QAs SAFe path to success – QA team cohesion as a success factor for better agile team performance in SAFe
Can we successfully implement agile development from the ground up, beginning with the QA team members? OR, what should we do if team "Alpha" of quality assurance specialists exhibits excellent knowledge and responsibility sharing, open communication, and team harmony (social cohesion) but nevertheless faces a lot of challenges? Perhaps, there is still a gap between ideal and improved results?
The goal of this presentation is to provide the team as a whole with a firm foundation of knowledge and a place to begin when fostering an Agile and QA attitude.
Maros Kutschy
Ness, Slovakia
Maroš Kutschy is Technical Lead - QA at Ness, Košice, Slovakia. His hobby is automation testing, he is specialized in Java Selenium Cucumber framework. He is the creator of Jasecu Automation Framework:
https://github.com/maroskutschy/Jasecu
. He likes coaching and helping people to enter the world of testing, in 2022 he was speaking at 'Testing United' in Prague, 'Nordic Testing Days' in Tallinn, 'Tacon' in Leipzig, 'HUSTEF' in Budapest, 'Test Dive' in Cracow and in 2023 he was speaking at 'Software Quality Days' in Munich. He likes self-improvement books and exercising in the gym.
LinkedIn:
https://sk.linkedin.com/in/maros-kutschy-83100878
How to Test Digital Twins
Topic related to digital twins is very interesting but not very known in the testing industry.
I would like to start discussion about digital twins between testers in the world, because I think this could be the topic of the future and there are still many open questions.
Concept of digital twins is here for a while, it is a virtual representation of a physical asset (object, process or system). Digital twin is like a virtual copy of a real-world asset that can be used for testing, monitoring, and analysing its performance in a safe and controlled environment. Now with growing popularity of internet of things, artificial intelligence and machine learning, the topic of digital twins is getting importance and becoming the topic of the future.
In my presentation, I would like to get the attendees to get familiar with the topic of digital twins, I will explain them the concept and examples of the usage. I will share:
- the understanding of the concept of digital twins
- the industries where it can be used
- examples of the usage in these industries
- my experience with digital twins
- tools which we can use for designing digital twins
- testing approaches/test techniques for testing digital twins (model-based testing, simulation/emulation-based testing)
- manual testing of digital twins
- automation testing of digital twins
- challenges in testing digital twins (data, scalability, regulations, results interpretation, complexity)
- why we as testers/QA engineers should be interested in this topic
Lovelesh Beeharry
MSTQB, Mauritius
Software QA Expert from Mauritius
CEO of GESL
14 Years of experience in software testing
International and local conference speaker for software quality
Worked for over 5 different major IT companies in Mauritius
Experienced in:
manual testing
automation testing
performance testing
Founder and current president of MSTQB (Mauritian Chapter of ISTQB)
Syllabus & exam writer and reviewer
ISTQB® Trainer and software testing coach/consultant
Part of ISTQB® Strategy Working Group and ISTQB® Marketing Working Group
Part of the organizing team of TestCon Mauritius
Entrepreneur
Automation testing and Self Healing Tests
In this talk, we will try to understand the basis of self-healing tests, its operational architecture and how it integrates with popular automation technology.
Natalia Petrovskaia
Customertimes, Montenegro
Natalia Petrovskaia is a QA manager with a passion for working with people and processes, believing they are the key to quality. With over 8 years of experience in software testing across various industries, including Life Science, Health Care, Bioinformatics, Finance, and Retail, Natalia now serves as an Engineering Manager. She focuses on ensuring the happiness and professional growth of her team of QA engineers, comprising manual, automation, and performance testers. Natalia actively engages in quality process audits for various projects, offering improvements based on the best practices and assisting teams in developing roadmaps for enhanced working practices.
Outside of work, Natalia speaks at conferences and meetups, mentors QA leads, and actively participates in Women in Tech programs. She contributes to female QA communities, enjoys singing in a choir, and expresses her creativity through oil painting.
Natalia Petrovskaia is a dedicated QA manager, speaker, mentor, consultant, and advocate for quality, striving to create a positive impact in the industry and beyond.
Workshop: Start creating tests without waiting when you understand everything
Test engineers often encounter imperfect requirements that pose challenges in their testing and make it difficult to formulate appropriate test cases. Testers commonly face various obstacles when dealing with complex requirements, including the difficulty of initiating test case creation, estimating test efforts, planning test coverage, and delegating test execution to colleagues.
In this interactive workshop, we will delve into the realm of complex requirements and explore how to deal with them using object-oriented mind maps. By the end of this session, participants will be equipped with the skills to design tests with confidence, identify gaps in requirements, and formulate questions that uncover potential ambiguities.
Join to discover how mind mapping can streamline your test design process and enhance overall test effectiveness.
Costin Vilcu
Romania
Cyber Security Consultant, Penetration Tester and Trainer with more than 17 years of industry experience and a master degree in Social Communication and Influence. He has worked with leading companies, like Dell, Secureworks, Vodafone, T-Systems, EADS, European Bank and others in the network and information security areas and also created and delivered customized secure coding trainings for his customers. He presented at the first edition of Hackthezone conference a privacy awareness view on today's Internet average user.
New coding paradigm for privacy and security. A less technical approach
With a unique blend of expertise in network and information security, along with a background in social communication and training, Costin Vilcu is looking for a transformative shift in the coding and security paradigm. The mission? To transition from a consumer-centric approach to a user-centric one.
In the presentation "New coding paradigm for privacy and security. A less technical approach" we'll delve into the current understanding of code creation paradigm, its usage, and benefits. We'll explore ways to enhance its user-friendliness and prioritize privacy and security. Additionally, we'll discuss integrating security testing into the development lifecycle. Get ready for an engaging and interactive session—just be present and open-minded!
Eti Krasteva
Milestone Systems, Bulgaria
I have 7 years of experience in the field of Software testing and currently I'm working as a Senior Test En-gineer at Milestone Systems. I'm part of the Cloud Development team. That is one of the reasons why I'm AWS Certified. My passion is testing infrastructure and test automation. Lately, my focus is on the adop-tion of serverless practices in the test process. I'm a Scrum Master with PSM1 and also Monitoring and DevOps enthusiast.
Testing and Monitoring with AWS Canaries
Let me show you how easy it can be to start testing with the Cloud capabilities. AWS is one of the most popular names these days. And with the help of some of its services, the testing process can be enhanced. Quality Assurance, Testing and Monitoring can find a strong ally in Amazon CloudWatch Canaries. This is one great Cloud Service that can be useful for beginners in test automation, for newly established test processes or development projects, and for all of you who are interested in serverless and cloud tools. We will also be discussing how Testing and Monitoring can be complementary activities. Because Amazon CloudWatch Canaries can provide the right toolset to build Monitoring processes based on Automated tests.
Nina Hadji Kotarova & Jana Markovikj
Endava, North Macedonia
New pioneers in conferences, aiming to improve automation to its optimal state with around two years of experience, Nina and Jana, are Test Automation Engineers who are curious about current technology advancements and its coexistence with people in the world today.
Maximizing the Efficiency of Automated Software Testing with Testing Techniques
By understanding and putting into practice the combination of different testing techniques, a flawlessly tested software could be delivered. Knowing the software as a prerequisite is a significant asset which will also be more advantageous after conducting the testing.
Nina and Jana will present how testing professionals could maximize the efficiency of automated testing and improve the quality and reliability of the software by implementing testing techniques such as black, white and grey box testing with automation.
Raul Riti
Blankfactor, Romania
QA Lead | Testing Coach | QA Trainer | Product Owner
Raul Riti is a successful QA Lead through the many projects in various fields he has been involved in - finance, pharma, audit, accounting, asset management, telecom/media, E-commerce, and banking. His technical and people management skills have been successfully demonstrated by actively participating in increasing the quality of the products/projects/services/applications he has been involved in. On the other hand, he complements the technical knowledge in QA and Software Testing with the position of Product Owner by creating from zero a certification and training application.
All the professional activity is also very well complemented by the position of Trainer and Coach by creating mentoring/coaching programs for more than 100 people in a calendar year. His program including professional life-changing into IT has been accompanied by real success by putting in production many specialists in the field of Testing and QA.
In addition, he has considerable experience as a trainer on the ISTQB certification side, as well as knowledge of Project and Product Management under various working methodologies.
Ask the QA engineer or dentist for AI in your life
Do you find it personally or professionally challenging to talk about artificial intelligence in dentistry and IT at the same time? Well, the answer is both. When it comes to Artificial Intelligence (AI) we should think about how it can be a success factor in our daily lives and help us in our personal and/or interpersonal development. Surely every one of us has been to the dentist's office at least once in our lives and noticed that there are many devices being used today. This is where Artificial Intelligence comes in and helps us see how we can be more and more advanced every day. So, in this presentation, we will look at how Artificial Intelligence helps us and look at it from an everyday life perspective, but also from an IT and QA perspective.
Michaël Pilaeten
CTG, Belgium
Breaking the system, helping to rebuild it, and providing advice and guidance on how to avoid problems. That is Michael in a nutshell. With 15 years of experience in test consultancy in a variety of environments, he has seen the best (and worst) in software development.
In his current role as Learning & Development Manager, he is responsible for guiding the company's consultants, partners and customers on their personal and professional path towards excellence.
Everything you wanted to know about the new ISTQB syllabus
For the last 20 years, ISTQB has been the reference for all testers worldwide. It's a source of information, a body of knowledge and a certificate for quality.
ISTQB has now launched the new ISTQB CTFL 4.0 syllabus, the entry point is testing qualification for everyone that has to undertake testing activities.
We'll explain the process, the advantages, the topics and the objectives.
But first and foremost, we'll explain what's in it for you: why do you have to follow the new ISTQB CTFL 4.0 training and obtain the corresponding certificate!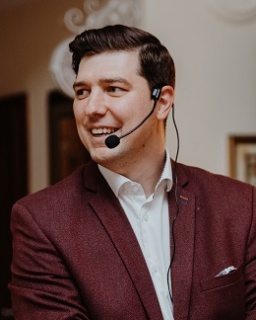 Grzegorz Niczyporuk
Swing Development, Poland
Happy husband, proud father of 3 young children, servant of 2 cats. In professional life - passionate about quality assurance and magic with over 12 years experience in both fields. For over 8 years I have helped teams and companies organise a strong and robust quality assurance process and build a quality culture to deliver on time and with quality. I always believe in people and their infinite potential.
Test estimation - how did I become a fortune-teller
Test estimation is often perceived as a some sort of a fun fact. But it is a core activity for a better understanding of what QAs are doing and what they will be doing. Main problems about test estimation are that people do not know why and how to estimate and even when they did no one cares. I've started to dig and look for a reason and benefits from test estimation. As a result I've created my own mindset in this area which, as I tend to believe, can change a lot in this field. I will share my own mindset behind test estimation. I will show why and how to estimate testing, how to communicate your estimate and how to protect your estimate.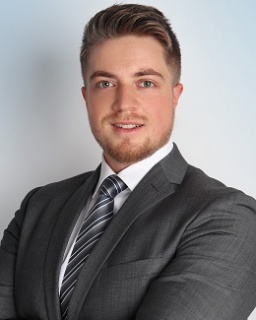 Alexander Ganster
Munich Re, Germany
Alex is an experienced software testing professional with a focus on driving excellence in quality assurance. He currently serves as a global software testing lead at Munich Re IT, where he plays a vital role in ensuring the delivery of high-quality software solutions on a global scale. With a strong background in diverse project contexts, Alexander has acquired extensive expertise in test and quality management processes, enabling him to effectively support organizations in their digital transformation journey. His passion lies in helping clients meet the demanding requirements for speed, performance, and security in modern software development lifecycles. As a speaker at the SEETEST conference, Alexander brings valuable insights and practical knowledge to inspire fellow professionals in the field of software testing.
Leveraging ChatGPT for Enhanced Test Case Creation and Business Engagement in Software Testing
Unlock the testing potential with ChatGPT! Join us as we explore the game-changing benefits of integrating this advanced language model into the test case creation process.
Discover how ChatGPT empowers testers to generate comprehensive and easily understandable test cases, covering a wide range of scenarios. Experience the seamless communication facilitated by ChatGPT, bridging the gap between testing teams and business stakeholders.
Streamline test case documentation and eliminate technical jargon with ChatGPT's ability to translate complex concepts into accessible language. Witness the transformative impact on collaboration, as all stakeholders actively contribute to the testing process.
Realize significant time and cost savings while improving overall software quality. Unleash the power of ChatGPT in revolutionizing your testing approach and driving unparalleled efficiency and effectiveness.
Join us to witness the testing revolution fueled by ChatGPT!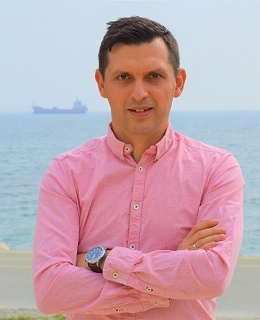 Valery Penev
Adastra, Bulgaria
Valery Penev has over a decade of experience in data warehouse consulting and data engineering at Adastra Bulgaria. He has worked in various industries with various clients, technologies, and positions (QA, QA Lead, ETL, ETL Lead, BA). Valery is goal-oriented and hard-working, with strong interpersonal and analytical skills. For the past six years, he has taken the role of Talent Manager and is responsible for growing ten people's expertise. In addition, he has been a lector at the Adastra Academy since 2016. Furthermore, he is involved in the recruitment process as a technical expert in the interviewing procedure. He also co-founded a company for web services, "Out of the Box Ltd." in 2020. His superpower is to be creative and always positive.
The secrets of the Jedi way of QA testing! May the bug be with you!
In summary, the Jedi way of QA testing is a holistic approach to software testing emphasizing the importance of intuition, mindfulness, continuous learning, collaboration, and quality. By adopting these principles, testers can create a culture of excellence and ensure that the software they test is of the highest quality possible.
Chapters:
1. The Phantom Menace
2. The Jedi Way of QA Testing
3. The Rise of QA
4. The Battle Against the Bugs
5. The Bugs Strike Back
6. The Dark Side of QA Testing
7. New Hope
"In a galaxy far, far away, there is an ongoing battle between the forces of production systems and the nefarious bugs that plague their systems. The Jedi of Quality Assurance use their skills to wield the power of the force and defend against the bugs that seek to wreak havoc. They can detect and eliminate even the most elusive bugs with their keen senses and unwavering focus. But as technology advances, so too does the dark side of the bugs - evolving and adapting to resist detection. This lecture will explore the universe of QA testing, examining the tools and techniques used to keep bugs at bay. Join us as we venture into the heart of the battle and discover the secrets of the Jedi of QA testing. May the bugs be with you!"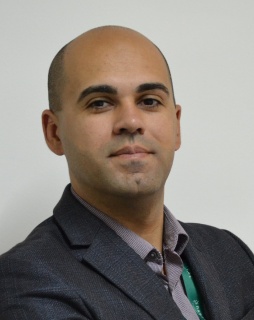 Gjore Zaharchev
Qinshift, North Macedonia
Gjore Zaharchev is an Agile Evangelist and Heuristic Testing fighter with more than 15 years of experience in Automated, Manual, and also Performance Software Testing for various domains and clients. In this period Gjore has lead and managed QA people and QA teams from different locations in Europe and the USA and different team sizes. He recognizes testers as people with various problem-solving skills and an engineering mindset and believes that Software Testers are more than mere numbers to clients. Currently working at Seavus, with an official title of a Quality Assurance Line Manager responsible for the Software Testing Team. Also, he is an active speaker at several conferences and events in Europe and Testing Coach at SEDC Software Academy in Skopje.
Since 2020 he is SEETB (an ISTQB) board member for Macedonia.
A Good Team is not a Dream
A Good Team is not a Dream is an abstract exploring the challenges and opportunities associated with building and maintaining a successful team. A good team is critical to the success of any organization, but creating one is not easy. This abstract delves into the potential obstacles teams can face and how to overcome them, such as communication breakdowns, conflicts, and low morale. It also examines the benefits of a well-functioning team, such as improved productivity, innovation, and job satisfaction. To foster a strong team, it is crucial to focus on creating a positive team culture, providing support and resources, and promoting open communication. By overcoming challenges and embracing opportunities, any organization can create a dream team that drives success and growth.
Grzegorz Holak & Konrad Gomulski
Sii Poland, Poland
Grzegorz Holak is ISTQB Certified Tester Expert in Improving the Test Process who likes automation and technical considerations. Fan of Lego, mountains and German highways. On a daily basis, he fights for better software quality at Sii Poland and tries to support QA as part of SJSI (Polish Testing Board). Currently president of Polish Testing Board, team leader of Testwarez conference and Test Development Engineer at Sii Poland
Konrad Gomulski is Test Automation Engineer at Sii Poland and Certified Tester Expert Level (ITP). Member of Polish Testing Board. Day by day goofing around with automation, mostly in Python. Technical Dude at a few conferences, sometimes technical trainer and speaker. In free time roller/ice skater and a fantasy books reader.
The way to (self)development in test automation
Let's talk about test automation. Many claim that it is a nice career path. We agreed with that statement. But is it a good choice for everybody? And if yes, where to start and how to develop and keep fun with work? Is there a best way to reach an Automation Tester position? About that and maybe some more from the point of view of two engineers with similar seniority but slightly different experience.
Nataliya Bogushevskaya & Maryna Didkovska
EPAM Systems, Ukraine
Nataliya Bogushevskaya, PhD. More than 20 years in production projects (as BA, Data Base Architect and Test Lead), 5+ years in production as Test Manager.
Maryna Didkovska is a Quality Engineering Director at EPAM Systems. As a Test Manager, Delivery manager and Software automation engineer, Maryna has managed teams to build scalable testing process on a projects with over 600 participants, develop testing ecosystems on Enterprise level, find solutions to quality architectural challenges, and coached others be experts and leaders. Being PhD in Software reliability domain, she leverages her academic background with hands-on work experience in software automation testing and programming to interact with team members and clients all over the globe to improve software quality continuously and drive digital transformations. Maryna is a regular speaker at technical and management conferences, covering a variety of testing topics. Maryna is passionate about making quality improvements process transparent and trackable.
The new reality for Functional Tester: Let's onboard ChatGPT
During the presentation it will be explored how AI, specifically ChatGPT, can assist in various software testing life cycle stages. It will be elaborated where ChatGPT can be helpful and what is the general approach on creating checklist, state transition diagram visualization, test case, and generating test data with ChatGPT.
Kari Kakkonen
Dragons Out Oy, Finland
Mr. Kari Kakkonen is the 2021 EuroSTAR Testing Excellence Award winner and Tester of the Year in Finland Award 2021 winner. He is the author and CEO of Dragons Out Oy, creating a fantasy book to teach software testing to children. Kari Kakkonen is working in Finland at Knowit. He has M.Sc. in from Aalto University (aalto.fi). He works mostly with agile testing, lean, test automation, DevOps and AI.
Kari has 25 years of testing experience, 15 years of agile experience, 10 years of DevOps experience and 5 years of AI experience. He's been working in ICT consulting, training, finance, insurance, pension insurance, public sector, embedded software, telecom, gaming, and industry domains.
Kari was on Executive of ISTQB (istqb.org) 2015-2021. He is on Board of Directors of TMMi. He is Treasurer of FiSTB (fistb.fi).
Kari is a singer, snowboarder, kayaker, husband and dad.
Climate impact of software testing
This talk gives a fresh perspective into software testing roles in sustainable development and specifically the climate impact. I will also touch what ICT and coding climate impact is, on my way to painting the picture of testing's impact on the same. Coding and testing can create a positive carbon handprint, which means influencing the information system ecological attributes in a climate positive manner. When you code, you can make architectural choices that end up using less energy when they are executed in the cloud. When you aim for early quality, the need to fix software diminishes, the cost per fixed defect diminishes, and as a consequence, the hours of test environment use during software development and testing diminish, too.
The talk encourages to optimize the number of tests by using risk analysis techniques, test techniques, and AI-based test optimization, both for first time tests and for regression tests. The talk encourages to create on-demand test environments instead of all-the-time on old and cumbersome environments. The talk encourages to look at the software being tested not only from the point of view the typical quality attributes but also from the point of climate impact and energy use, thus adding more acceptance criteria and items on the definition of done. The talk also encourages to use test automation and agile practices. Many of the typical early testing or shift left practices help in minimizing climate impact but by looking at them consciously, we can contribute to minimizing climate impact, and rather creating a positive carbon handprint!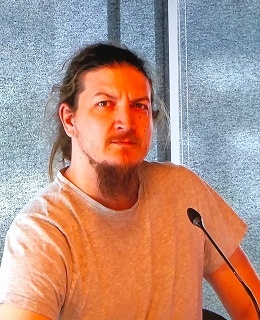 Marko Stojanović
BlackRock, Serbia
Marko, Test lead VP at BlackRock, known for his optimistic pessimism. Prepared to talk to anybody that can speed up or contribute to the processes or can just reduce the knowledge gap. Asks annoying questions and loves answering them. Practiced talks by the watercooler where most of his theories got their shapes. Also is a peer advisor Rapid Software Testing courses with James Bach, where you could have seen his face.
Risk Focused Test Management in Practice
See our evolution from standard (anti)pattern manual/automated test case execution management to a risk-focused strategy in test design with the emphasis on learning details about the product in cycles, which helped us overcome problems and led to happy clients and happy managers.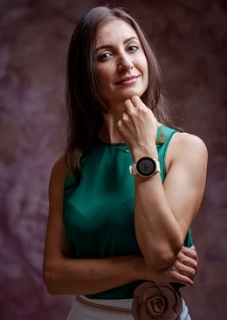 Irina Manole
Your Coach, Romania
With a strong background as a developer, continued with embracing the testing perspective, working on traditional project management for more than 7 years and continuing with Agile. Gathering more than 16 years of experience in different industries, from automotive, rail transport, aviation, to VoIP, Web solutions and CCM, 6+ years of coaching and team management, continuing with project and product management and 3+ years of teaching.
Passionate about people learning, motivation, team efficiency, systems productivity, business growth and strategy, I continue learning and practicing in different industries, broadening and deepening my knowledge, with a constant focus on passing on my knowledge, on the quality of my work and on the positive impact on the business.
Agile Testing ideas propagated from Agile Business Analysis
Testing ideas can be seeded from the very beginning of the project, once a proper agile business analysis is being done.
Besides the testing ideas, applying the proper business analysis techniques with the proper audience, including a QA representative, the team connects, the stakeholders and customers have a better understanding of the influence of a change has, the team (represented here by QAs) have a better understanding of the final customer views and needs.
Starting with a vision at the business level, we dive into the agile project and the testing activities that come along.
Stelian Dolha
Visteon Corporation
Stelian Dolha
is the European Software Leader at Visteon, responsible for the Driver Information and Electrification business, serving all major automotive customers in the region. He has more than 16 years of experience in software and product development, leading local, regional and global teams and projects.
Stelian joined Visteon in early 2023, full of enthusiasm to be part of a strong team driving key trends for future automotive technologies. He is a dedicated "learn, do it yourself and do it right" type of person working on personal projects, with a newly developed passion for riding motorcycles.
Stelian will provide an overview of Visteon as a key contributor and leader in setting the technology trends for Software Defined Vehicles.
Technology trends for Software Defined Vehicles, Visteon Romania key role on Automotive industry
Flaviu Anderco
Visteon Corporation
Flaviu Anderco
is the Country Lead for Visteon Romania with over 20 years of experience in the automotive technology space. His broad expertise in managing diverse teams has enabled the development of technologies, which enable the mobility industry today.
Currently Flaviu is driving the software development for one of the major European leaders in automotive, as he and his team design state of the art products, such as full digital clusters and central control modules. In his free time, Flaviu likes biking and traveling. He is also interested and involved in new technologies and personal automation projects. In his presentation
Flaviu will share more about the global impact Visteon Romania has on the automotive industry, focusing on local competences and the road ahead.
Technology trends for Software Defined Vehicles, Visteon Romania key role on Automotive industry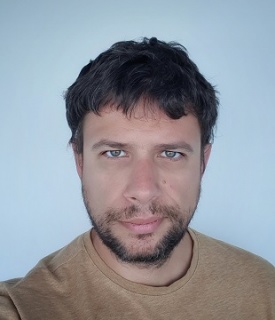 Ivaylo Ivanov
Visteon Corporation
Ivaylo Ivanov
is a Principal Test Engineer, responsible for tools development. He has 15 years of experience in the company, contributing to projects in various OEMs – from product testing activities to implementation of test solutions that improve the infrastructure.
He specialized in Test Automation, Simulink Models and Test Management tools and he is part of the team, developed and deployed in the company an integrated system for monitoring and control the test workstream. Ivaylo loves photography, mountaineering and pretty much everything tech.
Integrated Test Management System
This year Visteon's test team will present an integrated solution for test management.
Join us to understand how we achieve the objectives for test coverage, efficient execution and product quality assessment and how one bright idea became a scalable tool, deployed across the organization.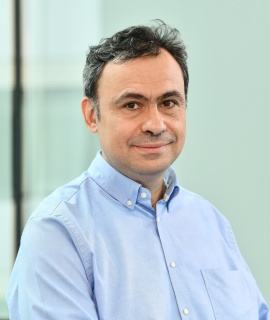 Cătălin Tudose
Java and Web Technologies Expert @ Luxoft Romania
Cătălin Tudose graduated with a degree in Computer Science in 1997 in Bucharest. He also holds a PhD in this field.
He has more than 20 years in the IT field and more than 15 years in the Java area and is currently acting as a Java and Web technologies expert and Java Chapter Lead at Luxoft Romania. Cătălin has developed 7 courses and 1 project for Pluralsight on topics mostly related to automated testing with Java and Spring. Cătălin authored "JUnit in Action" in 2020 and "Java Persistence with Spring Data and Hibernate" in 2023, published at Manning.
Besides the IT field and mathematics, Cătălin is interested in world culture and soccer and he's a fervent supporter of FC Arges soccer team.
Efficient Testing Using the Pyramid Strategy
The presentation will demonstrate the implementation of efficiently testing an application using a pyramid strategy. We'll follow the implementation of the pyramid from the ground level (unit testing) to the upper levels (integration testing, system testing, acceptance testing). The code demonstrations will start from solid units, will integrate them, connect to external systems, then arrive at the software development target: satisfying the business needs.