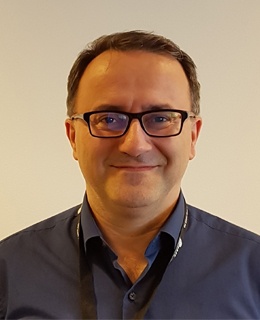 Pablo Garcia Munos
Sharpness AB, Sweden
Pablo Garcia started as a tester in 1996 for Ericsson.
After passing through roles like Test Manager, Project Manager, Program Manager he worked as Total Program Manager managing the complete the Ericsson Development in India.
Now, over 20 years later he has run over 50 assignments besides running his own test companies.
After working as a CEO for a international consultancy he has now started his 5:th company "Sharpness" with specialist in development and testing.
Pablo has spoken at national and International Conferences like NFI, Test management Forum, many SIGISTS and Star West. He has also given Testing courses since 2001 and released a book on test design.
Amongst other he has educated over 400 nurses in acceptance testing during the last 8 years.
How to make critical projects successful
When the global economy hits a recession most IT-companies see the effects by having less money for R&D and the acceptance for derailed IT-projects hits almost zero.
This keynote goes through what can we do as professional testers to help out and make sure of Success.
We will talk about Preparation on many levels and how to make changes while producing on a high pace. (called: change the motor and propeller while flying)
The Communication need to change to a more definitive and clear level and we will also speak about the balance of doing fast & doing with quality.
Please join Pablo to a keynote focusing on the test industries current needs.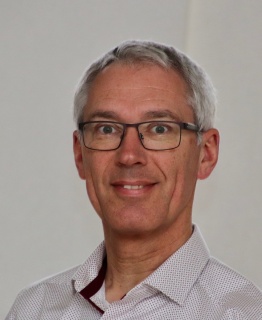 Rik Marselis
Sogeti, Nederland
Rik Marselis is principal quality consultant at Sogeti in the Netherlands. He is a highly regarded presenter, trainer, author, consultant and coach who supported many organizations and people in improving their quality engineering & testing practice by providing useful tools & checklists, practical support and having in-depth discussions. His presentations are always appreciated for their liveliness, his ability to keep the talks serious but light, and his use of practical examples with humorous comparisons.
Rik is an accredited trainer for TMAP, ISTQB and TPI certification training courses, but also he has created and delivered many bespoke workshops and training courses. For example, on quality engineering for Intelligent Machines and DevOps. He is the chairman of the TMAP special interest group.
Rik is a fellow of Sogeti's R&D network SogetiLabs. These R&D activities result in presentations, books, white-papers, articles, podcasts and blogs about IT in general and quality engineering & testing in particular. He is a co-author of the TMAP book "Quality for DevOps teams" and contributor to the www.TMAP.net body of knowledge for quality engineering & testing.
In 2022 Rik received the ISTQB Software Testing Excellence Award and the EuroSTAR Best Tutorial Award.
Sustainability – the new quality characteristic
Synopsis:
Climate change, CO2 reduction, inclusiveness… Just some words that you come across every day now. Many people and organizations want to change their course for the better. But where to start?
In IT delivery we have been using quality characteristics to support defining, building and testing the quality for decades. But a clear focus on sustainability was missing.
Therefore I joined forces with like-minded people and defined a new quality characteristic "Sustainability" with three sub-characteristics (Environmental, Economic and Social sustainability).
In this presentation I will explain about this characteristic and how it aligns with other quality characteristics of the ISO25010 standard. Next I will tell about using Sustainability when creating new IT systems. And I will discuss an approach to improving sustainability of existing IT systems.
My goal with this presentation is to enable you to contribute to sustainability from the perspective of quality engineering and testing.