Platinum Sponsor

Visteon
is a technology leader in automotive electronics dedicated to creating a more enjoyable, connected and safe driving experience. Our platforms leverage proven, scalable hardware and software solutions that enable the digital, electric and autonomous evolution of our global automotive customers. Visteon products align with key industry trends and include digital instrument clusters, displays, Android-based infotainment systems, domain controllers, advanced driver assistance systems (ADAS) and battery management systems.
Visteon reported net sales of approximately $2.5 billion and booked $4.6 billion of new business in 2020. Learn more
Here
Gold Sponsor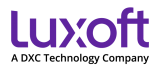 Luxoft
, a DXC Technology Company (NYSE: DXC), is a digital strategy and software engineering firm providing bespoke technology solutions that drive business change for customers the world over. Acquired by . company DXC Technology in, Luxoft combines a unique blend of engineering excellence and deep industry expertise, helping over 450 global clients innovate in the areas of automotive, financial services, travel and hospitality, healthcare, life sciences, media and telecommunications. DXC Technology is a leading Fortune 500 IT services company which helps global companies run their mission critical systems. Together, DXC and Luxoft offer a differentiated customer-value proposition for digital transformation by combining Luxoft's front-end digital capabilities with DXC's expertise in IT modernization and integration.
Luxoft is built by Luxofters. Every member of our global team forms part of the backbone of our business, so we make sure to support the continual development of our dedicated people. In addition, we build highly effective teams that are incubators of unparalleled accomplishment.