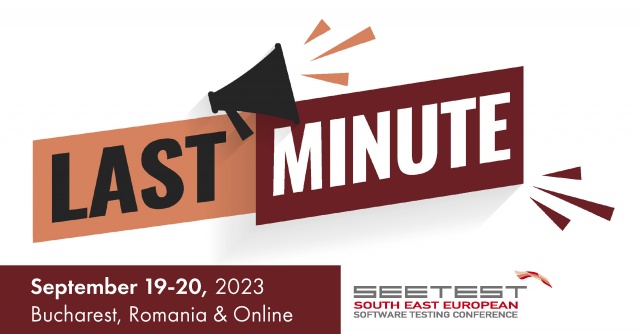 Time is ticking and SEETEST 2023 is very near now! And while we are hard at work, making sure everything goes perfect, we wanted you to know that you can still get tickets for this year's edition – but not for long!
Ticket sale is still on, but only until September 17, so hurry!

Don't miss two days of inspired fun and interactive learning, networking with colleagues from around the world and of course, our Social Event.
Book your ticket ...