Presenting our second pre-conference course with Michael Bolton!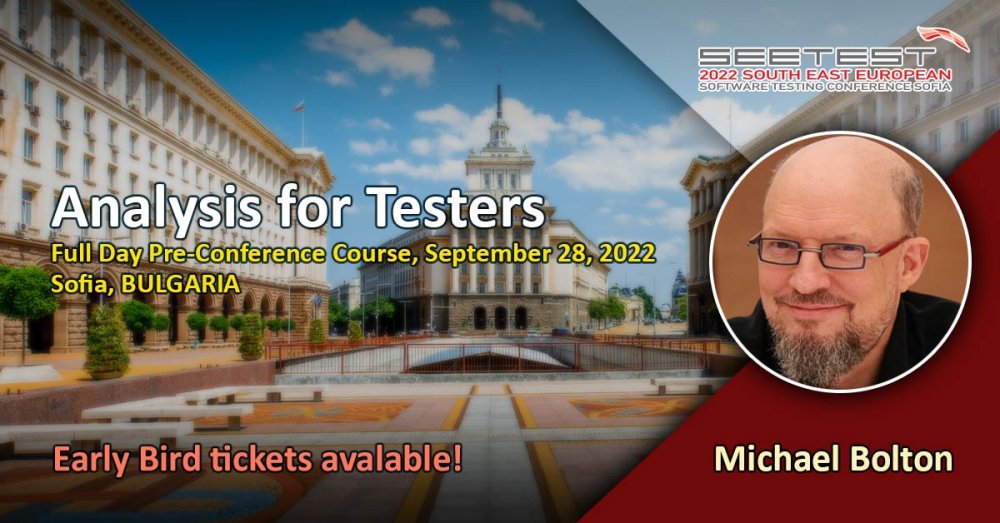 This course will be led by Michael Bolton, a software testing professional with over 30 years of experience testing, developing, managing, and writing about software and co-author (with James Bach) of Rapid Software Testing (RST), a methodology and mindset for testing software expertly and credibly in uncertain conditions and under extreme time pressure. Michael is also a consulting software tester and testing teacher who helps people to solve testing problems that they didn't realize they could solve.

His course will be teaching how to go about analyzing an issue and moving from the realm of confusion to clarity, what strategies and mindset do we utilize to do that and how do we develop skills that make us a more powerful tester.
Don't miss all that and sign up now – course tickets are still 20% off until July 15 with the Early Bird discount!
Back to News