SEETEST 2022 offers multiple sponsor opportunities for this year's event!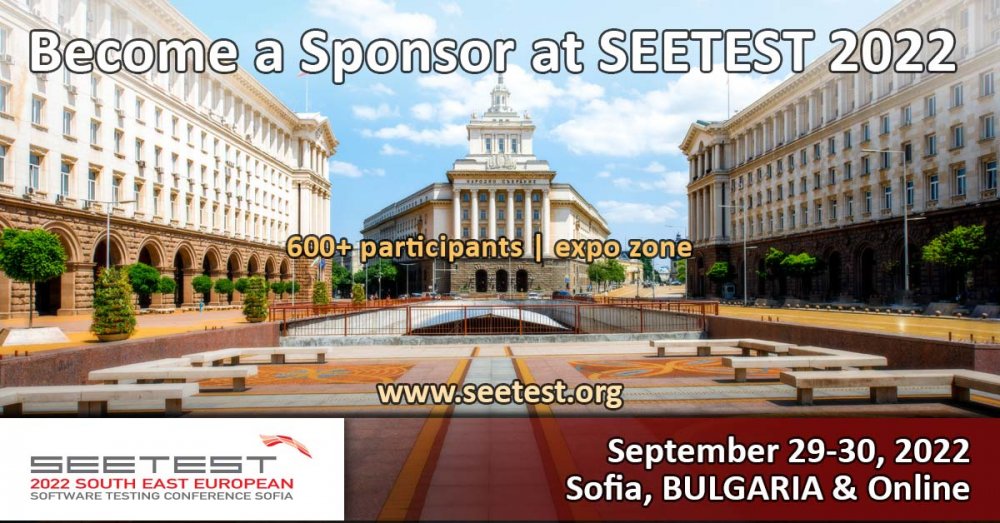 Become a sponsor for SEETEST 2022 and take advantage of the multiple possibilities to showcase your company and brand. One of the biggest software testing conferences is taking place in Sofia, Bulgaria this year, on September 29-30 and online in а Virtual platform. This will elevate your brand's visibility to different channels and help you target clients, customers and prospective employees, easier and with more success.
We have various opportunities for sponsorship at different levels – gold, silver, digital and others, but are also flexible when it comes to determining what benefits you can get. Read more about sponsorship opportunities
here
and contact us at
[email protected]
for further offers.
Back to News