Second keynote speaker at SEETEST 2023 announced – Pablo Garcia Munos!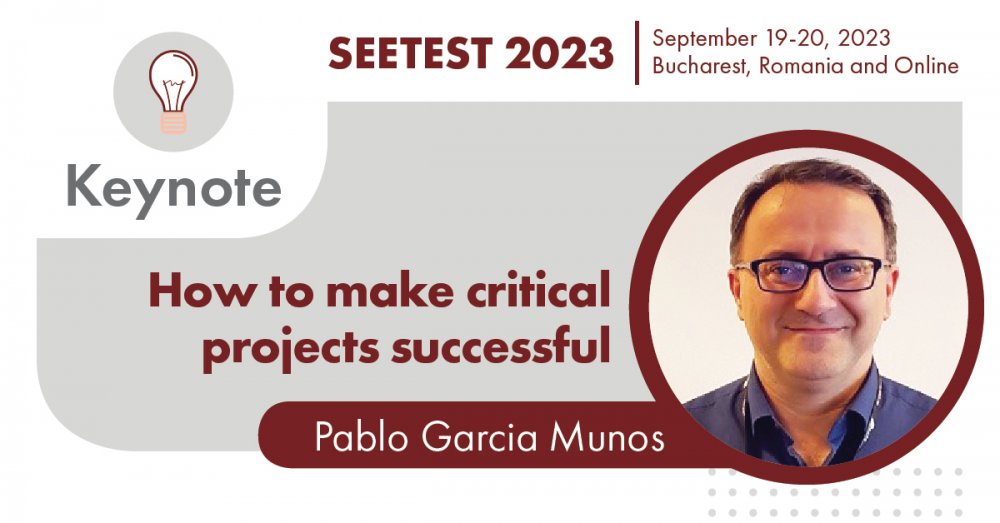 Pablo will be giving his keynote talk
"How to make critical projects successful"
, where he will be discussing what can professional testers do to help out and make sure of business success in the situation of a recession, company budget cuts and reduced acceptance for derailed IT-projects.
The focus will be put on Preparation on many levels and how to make changes while producing on a high pace, as well as the need to change the Communication to a more definitive and clear level. The balance of doing fast & doing with quality will also be discussed.
Don't miss Pablo's keynote on September 20 and get your SEETEST 2023 tickets
here
Back to News