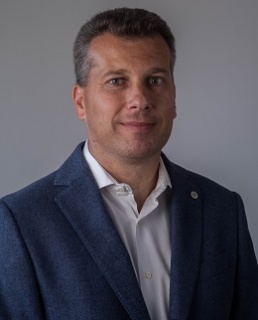 Introduction to Security Testing
by Predrag Skoković, Quality House, Serbia
September 18, 2023
Full day course
Predrag Skokovic is a seasoned software developer and tester with over two decades of experience in leading development teams. He holds a degree in Computer Science from the University of Novi Sad, where he also worked as a demonstrator.
Predrag has a proven track record of successfully delivering international projects while promoting early software testing practices. His expertise extends across diverse industries, such as medicine, petrochemistry, finance, and banking.
Predrag is recognized for his contributions to the field of software testing and has been honored as a regular speaker at international conferences, a guest lecturer at the University of Novi Sad, a member of the South East European Testing Board (SEETB), an accredited ISTQB trainer, and a professional consultant.
He co-founded and served as the president of the Board of Test'RS Club, a community of professional software testers. Also, Predrag co-founded Quality House in Serbia, where he holds the position of managing director.
Full Course Outline
Introduction to Security Testing" is a comprehensive one-day course designed for beginners eager to step into the world of security testing. This hands-on training, rooted in the OWASP Top 10 and the Web Security Testing Guide (WSTG), imparts essential security testing concepts and their practical applications. Participants will delve into the OWASP Top 10 security risks, learn how to use the WSTG effectively, and apply this knowledge in identifying security risks in a web application under test. This interactive course serves as a solid launchpad for those venturing into the field, cultivating a clear understanding of the principles and methodologies of security testing.
By the end of this course, the participants will be able to:
Understand the fundamentals of security testing and its importance in the software development life-cycle.
Recognize the essential components of the OWASP Top 10 and understand how the most critical security risks can be exploited.
Navigate the Web Security Testing Guide (WSTG) and effectively use it to evaluate web application security.
Conduct hands-on security testing to identify and report potential vulnerabilities in a test application.
Participate in security testing discussions with confidence and a well-founded understanding of the underlying principles.
Understand the potential business and technical implications of security risks.
NOTE: Attendees should bring their laptops. Prerequisites will be announced to participants well before the course date to prepare the environment.
08:30 - 09:00 Registering
09:00 - Start
10:45 - 11:15 Coffee Break
13:00 - 14:00 Lunch
15:45 - 16:15 Coffee Break
18:00 - End
To register, please contact us at
[email protected]
ATTENTION:
Limited number of seats available for the selected course!
Ticket price: 350 EUR
Discounts
Groups of five or more people: 10%
SEETEST 2023 attendees: 10%
The discounts apply separately and they cannot be accumulated.
All prices are exclusive VAT.
Buy Full-Day Course Ticket